Our Strength
One-stop service for all the functions for manufacturing
Matsuyama Factory in Ehime, Japan, has 5 factory buildings with the ceiling height of 8.4m and the space of approximately 40m x 80 - 100m. About 130 employees work to provide the total functions from development to sales at the factory, which is suitable for manufacturing large machines. So far, we have delivered various types of machines including PV module manufacturing equipment, automation machines, and vacuum packing machines to more than 50 countries.
Thus we have accumulated experiences in compliance with the standards or specifications of various countries and dealing with overseas controllers, etc., which is one of our competitive advantages. We will make further challenges to new fields with the established manufacturing technology and continuous innovation.
For more details about our Machinery Business, click here.


Matsuyama Factory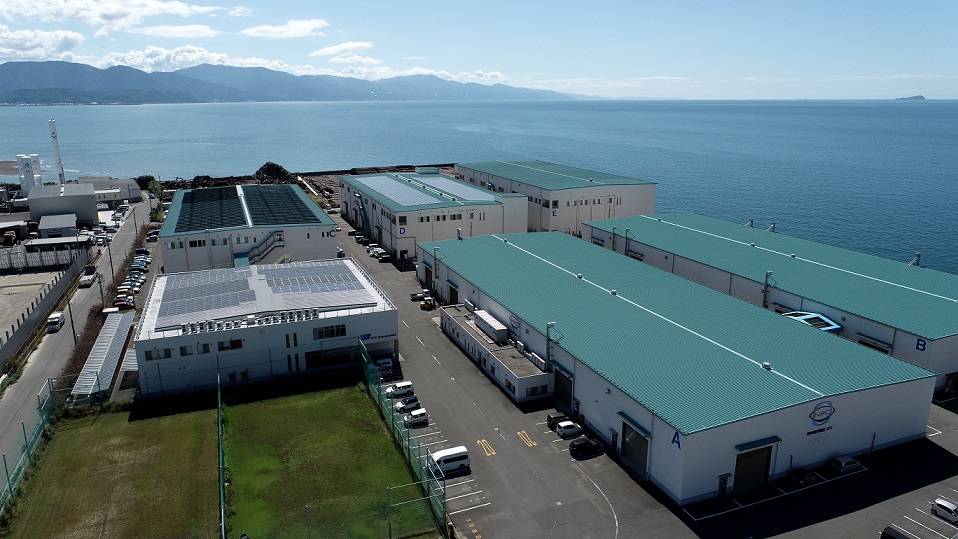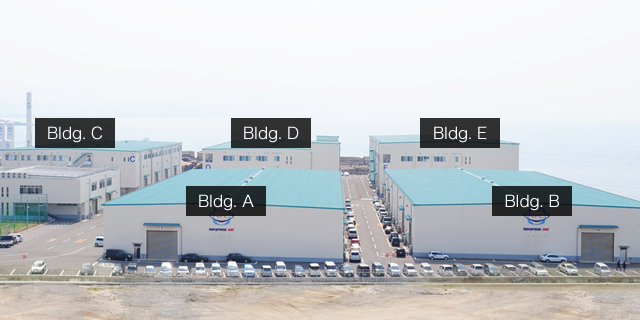 Total Floor Area 32.103m2 / Site Area 20.595m2
Utilize technologies & experiences accumulated in solar business for more than 20 years for new industries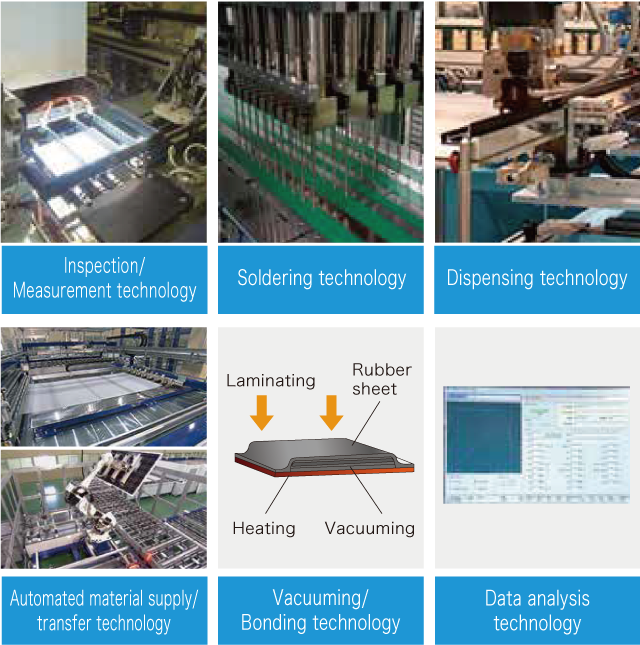 | | | | |
| --- | --- | --- | --- |
| Electronic Parts | Display | Automobile | Logistics |
It was in 1994 when we entered into the solar industry. After rolling out Vacuum Laminators, we have developed and manufactured various PV module manufacturing equipment including Tabbing & Stringing Machines, Cell/Module Testers, and EL Inspection Machines one after another. More than 20 years of technologies and knowledge we have accumulated in manufacturing various equipment are now utilized in automated/labor-saving machines. They serve as solution of labor saving in a wide variety of industries including electronic parts,automobiles, and display.
Covering all the businesses related to solar panels from manufacturing to recycling
Starting with PV module manufacturing machines, we have provided every type of solar-related business including contract module manufacturing service, solar power plant inspection machines, and inspection services.
After accumulating the expanded knowledge, we launched solar panel disassembly service for recycling. In solar panels, useful resources such as silver and glass are used, however, recycling method of panels has yet to be established. We will serve as a recycling base in the Shikoku area through the "Heated Blade Separation Method", the successful and pioneering result of our R&D. Also we have been thriving to establish the nationwide recycling network.
We will aim to realize the circular society of solar panels through recycling process to maintain their environmental friendly characteristics.